Learning to Drive
Please take the time to read our lesson information pages and our FAQs page has information on lessons, packages and learning to drive. Our FAQs page answers some of the frequent questions we receive from inquiries about driving lessons.
Considering buying some driving lessons? maybe for your kids, grandkids or maybe just for you so what should you consider when buying driving lessons?
Remember that having professional driving lessons with Penrith Driving School could be seen an investing in your or your children's driving future. By giving the best driver education at the beginning can lay the foundation for becoming a better driver.
How important is your driving future or that of your children?
Not all driving schools are the same so think about it, is a public school the same as a private school?
Maybe not everyone can afford a private school education but you can probably afford private driver education.
At both schools, you will learn but the difference is the way the students learn from the teachers or an instructor with a driving school.
Our lesson prices reflect what our students will receive by way of practical knowledge and our driving instructor experience when teaching.
The way we teach our students helps them become better drivers in the beginning when they need to be.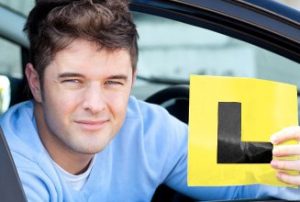 For learners, the RMS log book has 20 learning goals which are the coloured pages at the front of the learner log book.
The 20 learning goals are to be learned by the learner with a least 120 hours driving time required and recorded in the learner log book.

20 hours are to be nighttime driving hours.

1 hour with an instructor is equal to 3 hours in a learners log book up to 30 hours in total. (daytime hours only)
How many of these 20 goals a student wants to learn with Penrith Driving School is dependent on how many driving lessons they have and at what level of driving experience they may be at when starting.
What you may learn during our driving lessons is dependent on what subjects you would like to learn from those lessons, we can teach you all you need to know but not in a few lessons so learning how to drive properly takes time so practice often and frequently. 
Learner Requirements
Parents and supervisors should read the requirements of the learner log book which sets out how to fill out the log book correctly.
The learning goals that new learners or drivers need to accomplish during their learning are the coloured pages.
Too often some parents or supervisors just sign the bottom the pages to indicate that a student has been taught that particular lesson.
This is apparent when we have students or drivers coming to us for "pre-testing" prior to the driving test and they struggle to show us they actually have a good driving ability and vehicle control.
Their understanding of the road rules is limited and they do not have enough experience as per the log book requirements so they can struggle when tested by us in areas they have not driven.
Log books are more of summary of lessons and skills required to be learnt and can easily be not completed correctly so what a supervisor or parent may think is complete is far from complete which is evident when new students or drivers who are apparently "ready for the driving test" come for lessons a day or week before their driving test but they are not ready to drive by themselves.
Important note regarding Learner Log Books
The front inside cover of the learner log book contains important information about a student such as a student's name, signature, licence number.
The date when the book was issued which is needed by the RMS when attending for the driving test to validate the student.
Without the front cover attached to the log book, the RMS may refuse to conduct a driving test because in their view the book could belong to anyone.
If you lose your front cover you should immediately attend the RMS to purchase a new log and you will need to then transfer all log book hours into the new book.
If having your children learning to drive safely is what your goal is then you should consider getting some professional advice.
Make sure that you are giving them the best driving experiences to help make them better and safer drivers in the early stages.
It takes time to develop their skills which will lead to them becoming a better driver.  
Driving lesson questions
Penrith Driving School is always happy to answer any questions and help with your inquiries you may have.
If we can't answer our phone straight we are conducting driving lessons but we will get back to you between our lessons so please leave us a message or maybe send us an online inquiry.
We hope you understand that is not fair to students for us to take bookings or answering inquiries when on lessons.
This is the students time, not ours. Thank you.
Does your current or previous driving instructor take phone calls and take bookings when you are on a lesson?
This could mean you get less driving lesson time as these instructors are not focused on their students but rather themselves.
In our view, this is not an acceptable practice for instructors to answer phones during lessons.
Leave us a message on our voicemail and we will return your call after our lesson.
Contact us at Penrith Driving School for further information and get the right advice the first time.