Why Choose Penrith Driving School?
Experienced RMS Accredited Instructors
Single and Packaged Lessons
RMS Driving Test Pre-Assessment
Late Model Easy to Drive Cars
Patient Friendly Instructors
Dual Controlled Cars
Male Instructor – Female Instructor
Available 7 Days
Purchase Lessons Online

P

enrith Driving School




Start your Driving Experience Today




Delivering Quality Car Driving Lessons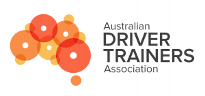 Penrith driving school helped me a lot in getting my driving licence in NSW. They gave me the lesson with great sincerity and cordiality. Even though I had overseas licence, the passionate teaching of Penrith driving school made my way easy to pass my test. 
Emanul Haque Rockdale From Facebook
Best place to teach you how to drive ! I would not have passed my test without coming here ! Thank you so much, Geoff ! I'm hard to teach but we got there in the end ! Thank you
Thalia Robertson Penrith From Facebook
All I can say is this is a better place ever for driving lesson. I would like to thank you, Geoff, for helping me for driving lessons. I finally pass my driving test today. But Without your help and the methods that you show to me especially when reverse parking and three point turn as maybe I would have failed. Anyways thank you again.. Sam

Tamasi'i tonga from Facebook
I would like to thank Geoff for his patience and for giving me such a solid foundation to driving. The techniques he has taught me has helped with my confidence on the road. I wouldn't have passed my test without his support and encouragement. A special thanks to Marina for being my guest instructor and giving me the opportunity to drive comfortably with someone new, as that's what happens on the test day with the assessor.
Saba Khan from Facebook